Website Design/Development, Internet Consulting, Search Engine Marketing, and Website Training.

Aerowebworks doesn't Just Build Websites ....
We help you find new ways to generate sales, increase revenue, and expand you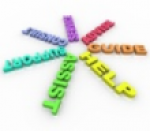 r business on the internet.
Choosing the right company to develop, host, and manage your online needs is critical to your business success.
A Website can act as an online brochure, supplementing traditional sales and marketing ..... or a website can really leverage the Internet by opening up new markets and transforming your business into something you may never have imagined!
We are dedicated to providing powerful database driven websites and web services to enterprises in need of online expertise or consulting, and to those lacking IT support. Our services will allow you to take control of your web presence and focus on what's important, your business and its success.
We offer a wide variety of website options and web services for any situation and application.
Contact us at 303 350-8000 to find out more.